---
COVID-19 Resources - NEW
Considerations for Agritourism Operations During the Covid19 Pandemic Download
Considerations for Agritourism Operations During the Covid19 Pandemic Webinars Download Flyer
Purpose
The NESARE-funded project convened a multistate team to develop and deliver educational programming to agricultural educators and service providers working with Northeast farmers interested in agritourism development. The training program is multi-tiered, comprising workshops, webinars, and web-based resources focused on:
minimizing farm safety risks;
managing liability;
mitigating financial risk through enterprise budgeting; and
improving marketing strategies.
Supplemental educational resources include farm-assessment tools; a series of
Managing Risk on Your Agritourism Farm
educational videos; an online enterprise budget tool; and fact sheets.
Project Funding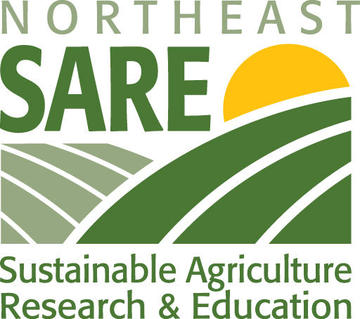 This project was supported by a grant from the Northeast Sustainable Agriculture Research and Education program Award No. ENE11-121, "Development of Extension Programming to Support the Advancement of Agritourism in the Northeast".
Additional support provided by the New Jersey Agricultural Experiment Station and by the USDA-National Institute for Food and Agriculture, Hatch project number NJ02120.
Project Leadership
Project Director
Brian Schilling, Assistant Extension Specialist in Agricultural Policy, Rutgers University
Co-Project Directors
Lisa Chase, Natural Resource Specialist, University of Vermont
Stephen Komar, Agricultural and Resource Management Agent, Rutgers University
Lucas Marxen, Assistant Director of Research Technology, Office of Research Analytics, Rutgers University
Program Development Team & Key Collaborators
William Bamka - Agricultural and Resource Management Agent, Rutgers University
Richard Brzozowski - Extension Educator - Agriculture, University of Maine
Jenny Carleo - Agricultural and Resource Management Agent, Rutgers University
Michelle Infante-Casella - Agricultural and Resource Management Agent, Rutgers University
Meredith Melendez - Senior Program Coordinator - Agriculture, Rutgers University
Samantha Rozier-Rich - Principal, EnRiched Consulting
Kevin Sullivan - Assistant Director, Office of Research Analytics, Rutgers University
Laurie Wolinksi - Director, Northeast Center for Risk Management Education, University of Delaware